When mold is found in your home, or commercial space, professional remediation shouldn't be the last step.
After all, how else can you be sure that your mold problem has completely gone away?
This is where post-remediation testing comes in.
Basically, post-remediation means "after mold has been removed."
Whether you are looking for home mold testing or inspection services after another type of cleanup, Markham Services provides the accurate, objective results you need to breathe with ease.
How Markham Services Conducts a Post-Mold Remediation Inspection
A post-remediation inspection helps inspect and retest areas in a building that have undergone mold remediation work.
When you hire us, the first thing that our inspector will do is thoroughly examine and test the area. Part of these assessments involves taking moisture measurements and air samples.
Following the inspection, you'll then receive an inspection report.
Visual Observations: Our inspector will note the equipment and materials used for the remediation work. They will then look for any areas with moldy, musty odors, elevated moisture, mold growth that may remain.
Moisture Measurements: Following a visual observation, our inspector will then check for areas that may still have moisture. Such areas include difficult-to-access areas like behind walls. For these tests, they'll use infrared cameras and moisture meters.
Air Samples: Lastly, our inspector takes samples of air for further testing. Since not all areas are impacted to the same degree, they will take separate samples in each distinct area of your building
Post-Remediation Testing Inspection Report
Following the post-remediation testing, you will receive an inspection report.
This report will contain specifications on the areas that still contain mold growth or moisture, as well as the results of the air samples.
The report will also offer recommendations for further remediation should some areas fail the inspection.
Factors to Consider before Choosing a "Qualified" Mold Remediation Contractor
Not all mold remediation contractors are created equal. As such, there are certain things to consider when looking to hire for your mold remediation testing.
1. Legal qualifications are key.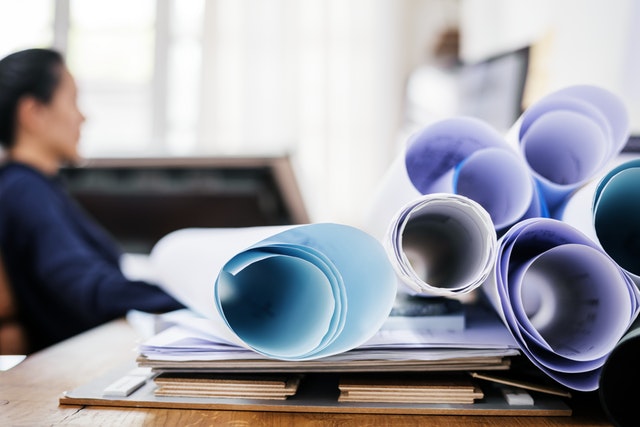 Many mold removal jobs require the removal of cabinetry, plumbing fixtures, electrical fixtures, and HVAC components. These removals need to be done by licensed carpenters, plumbers, and electrical contractors.
For that reason, it is important to know that your mold remediators' legal qualifications are able to address the entire scope of work at hand, and not just the removal of mold.
The best person to trust with your mold remediation work is a licensed contractor who is certified to perform mold removal.
Read more on different certifications for mold remediation contractors below.
2. Not all licensed contractors are mold remediators.
If you or a loved one had a toothache that required immediate attention, would you choose to fix the problem the first time with a certified dentist, or would you rather risk more problems by trying to remove the tooth yourself?
Unfortunately, everyday people choose repair contractors to do mold removal work that they are not qualified to do.
There are many excellent, reputable licensed contractors who are highly-qualified to perform room additions, kitchen and bathroom remodels, and even construct an entire building from the ground up.
But that does not necessarily qualify them to perform mold remediation.
Proper and safe mold removal requires specialized knowledge and expertise.
If mold remediation work is not done properly, significant collateral damage can occur to other mold-free areas of a building by cross-contamination of airborne mold spores.
Failure to implement adequate safety measures to protect the occupants of a building before, during and after remediation work can result in serious health risks and costly litigation.
Choosing a kitchen and bath contractor to perform mold remediation work is rarely a wise decision. It is always best to hire a certified mold remediation contractor to perform mold remediation because they are specialized and experts in the field.
3. Always choose a State of Florida certified contractor.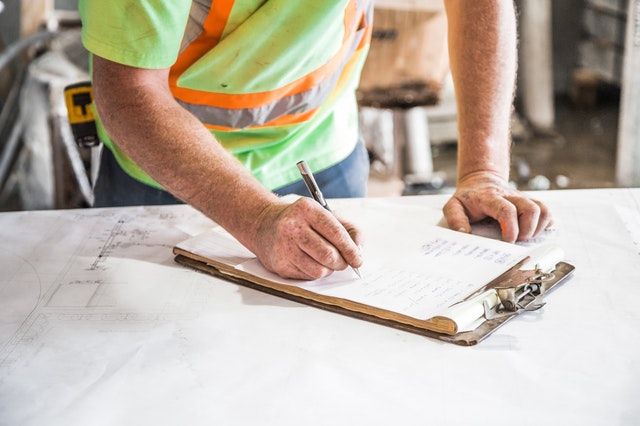 State-certified mold remediation contractors are required to maintain the highest industry qualification standards, including a rigorous continued education credited program and mandatory recertification every two years.
The most important certification to look out for is the IICRC.
IICRC stands for Institute of Inspection, Cleaning and Restoration Certification.
IICRC is a non-profit certifying body for cleaning and restoration professionals. It was founded in 1972 to establish and monitor educational programs and standards most phases of property restoration.
The best person to trust your mold remediation work to is a licensed contractor who is certified to perform mold removal. The second best would be someone who may not be a licensed contractor but who is certified by one of these two certifying bodies.
Last Note
A State-certified or IICRC certified mold remediator is always the best place to start.
But always ask for at least three references and never assume that a contractor must be okay just because they give you references. You need to call them.
In fact, always ask for references that are at least one year old and call them.
Why?
Because right after a mold removal job is done everything looks great and everyone is happy to be rid of their mold. But if that job was not done right, it could take up to 6 to 9 months before anyone knows it.
A referral might have nothing but praise for the contractor immediately following a job, but nothing good to say about him a year later.
Get referrals and call them. Call the State Contractors Board to check on their license. Call the Better Business Bureau to check their rating.
If you don't get satisfactory answers, call another contractor.
We at Markham Services have been offering post-remediation testing in and around Central Florida for over 20 years.
Call now for our services and click here to find out if we perform post-remediation testing in your area.